Made To Measure Racing Boots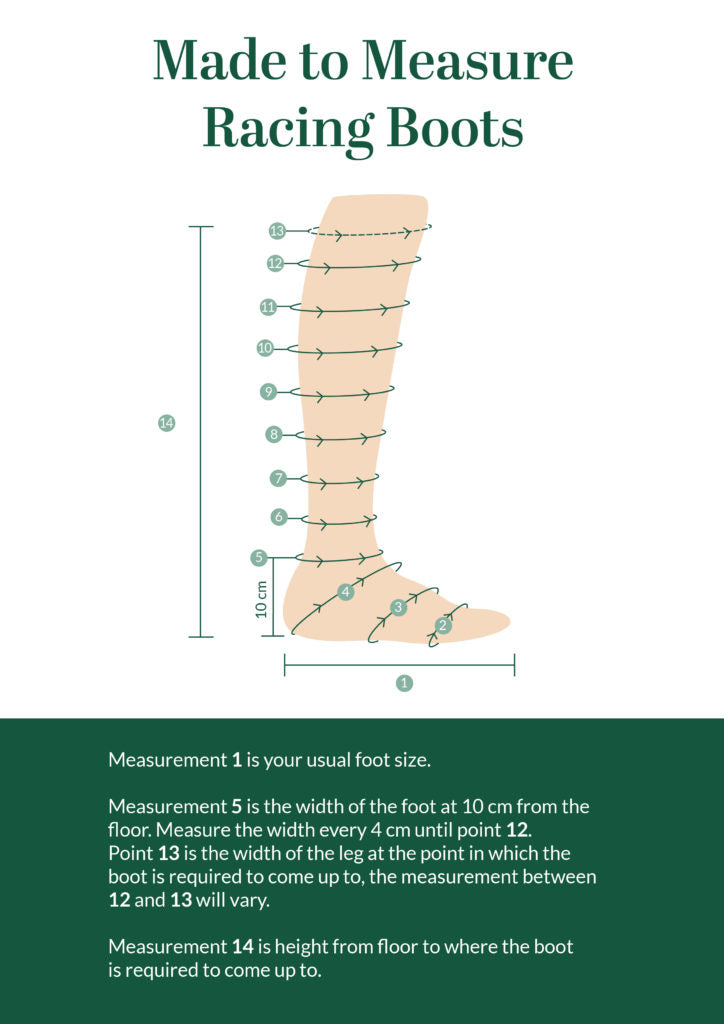 Made To Measure Racing Boots
Please provide measurements in centimetres, for points 2 - 12 as per the diagram.
Measurement 1 is your usual shoe size.
Measurements 2 - 4 are for office information purposes only, foot width is not bespoke but from the original design boot 'last'.
Measurement 5 is 10 cm from the floor, then measure every 4 cm.
Measurement 12 is the height from the floor to where the boot is required to come up to.
Production time is up to 10 weeks, allowing for public/factory holidays.
*Please measure carefully, we recommend having a helper for this process.
Fittings are available at Tuffa by appointment.
Please note as these boots will be made to your unique measurements, modification or cancellation will not be accepted after production has commenced.
As this item is tailor-made/personalized it is deemed non-returnable.
Watch How To Measure For Bespoke Racing Boots