Regular price
$244.00 USD
Regular price
Sale price
$244.00 USD
Unit price
per
Sale
Sold out
Suffolk Country Boots from Tuffa, these wool-lined, nubuck-leather boots have been proudly manufactured in Europe by us for almost 20 years!
These country boots are tried and tested and adored by equestrians and countryside enthusiasts.
Available in two calf widths; Standard and Plus-Size Wide and in foot sizes: UK 3 Eur 36 – UK 12 Eur 46
*Please note for this boot you may find it advantageous to go down a size
Key Features:
They are unisex in design, suitable for everyone, and are a favorite, whether you are shooting, hunting, fishing, dog-walking, or around town.

Manufactured with a natural wool lining the generous foot width allows feet to keep really warm even in the coldest weather. The rubber sole and substantial tread keep feet protected from the elements and are non-slip, ideal for ice and snow.

Our market-leading, the leg-strap design ensures a secure fit around the leg and makes them versatile to wear with various outfits.

The European nubuck leather upper is supple and molds to your shape and gives the boot a stylish look that turns heads in the country or on the catwalk!

This country boot just keeps going. Worn by Men and Women they are admired and preferred by many.
Read our reviews and see what our customers say about Suffolk Country Boots.
Tuffa Suffolk Country Boots are available exclusively from Tuffa Boots and we ship them far and wide.
*FREE GIFT ~
Hewitts Luxury Dubbin is free to UK mainland customers, overseas customers will receive thermal socks as a safe-to-ship alternative.
Specifications:
Upper: Nubuck Leather
Lining: Wool
Sole: Rubber
Sizes: UK 3 Eur 36 – UK 12 Eur 46
Calf sizes: Available in standard or wide fitting for the more generous calf



Suffolk Country Boots V Country Rider Boots

We get asked all the time what the differences are between these two popular country boot styles.

At first glance, you may think they're the same but subtle changes make all the difference to their individual usages and how they feel once worn.

See below for our key points on these best-selling boots.

SUFFOLK COUNTRY BOOTS
COUNTRY RIDER BOOTS
Relaxed fit
Streamlined fit
Wool-lined nubuck leather boots with adjustable straps
Wool-lined nubuck leather boots with adjustable straps
Chunky grooved rubber sole
Rubber sole specifically for the stirrup
Rounded toe
Tapered toe
Generous foot-bed
Regular foot-bed
Loose fitting at the ankle
Tailored fit at the ankle
Unisex design in the UK

 


sizes 3 – 12

Unisex design in the UK

 


sizes 3 – 9

Great for walking & other country pursuits
Perfect for riding
Manufactured for over 20 years
Manufactured for over 15 years
Price £189.99
Price £200
Share
View full details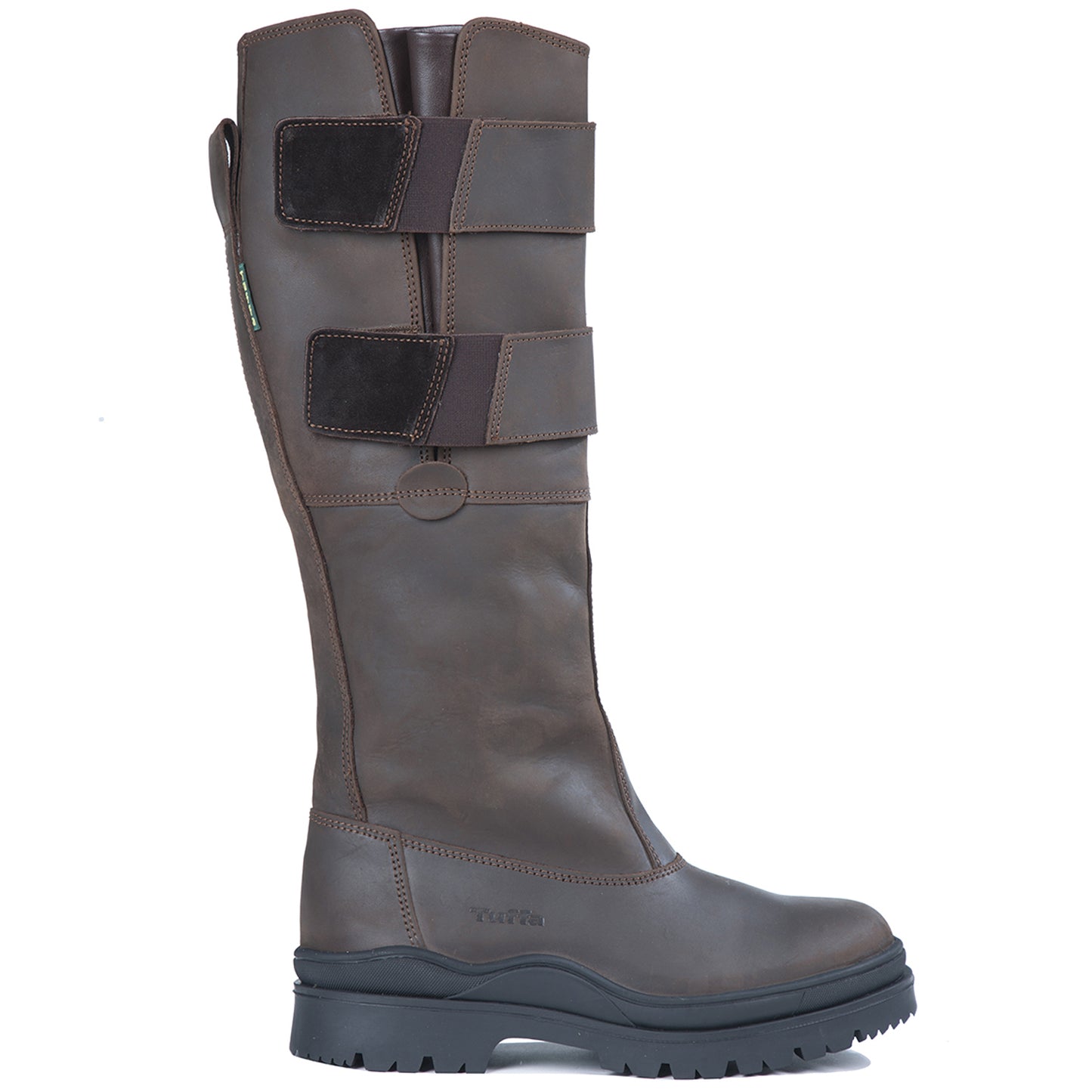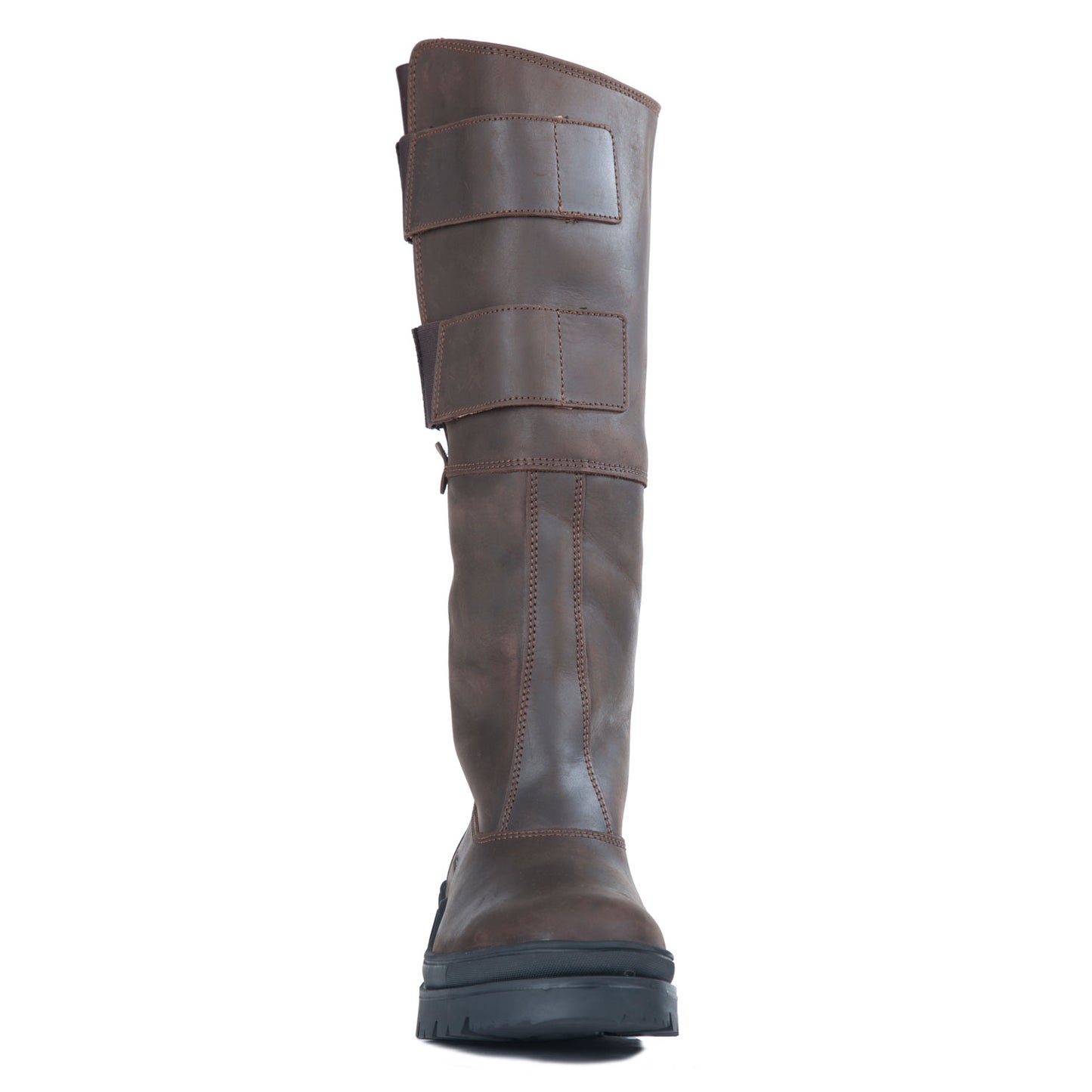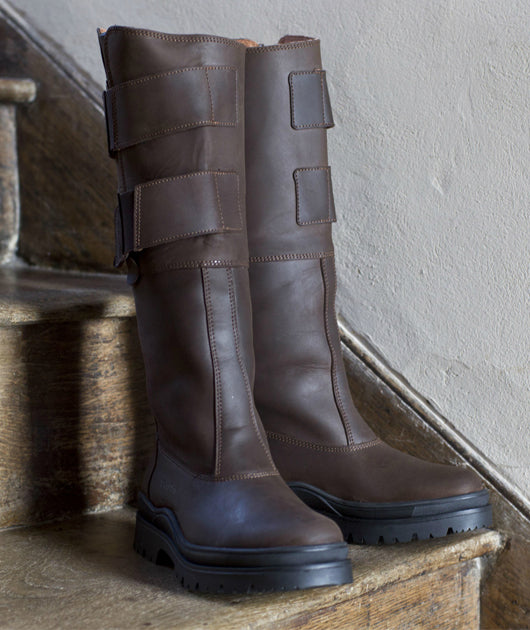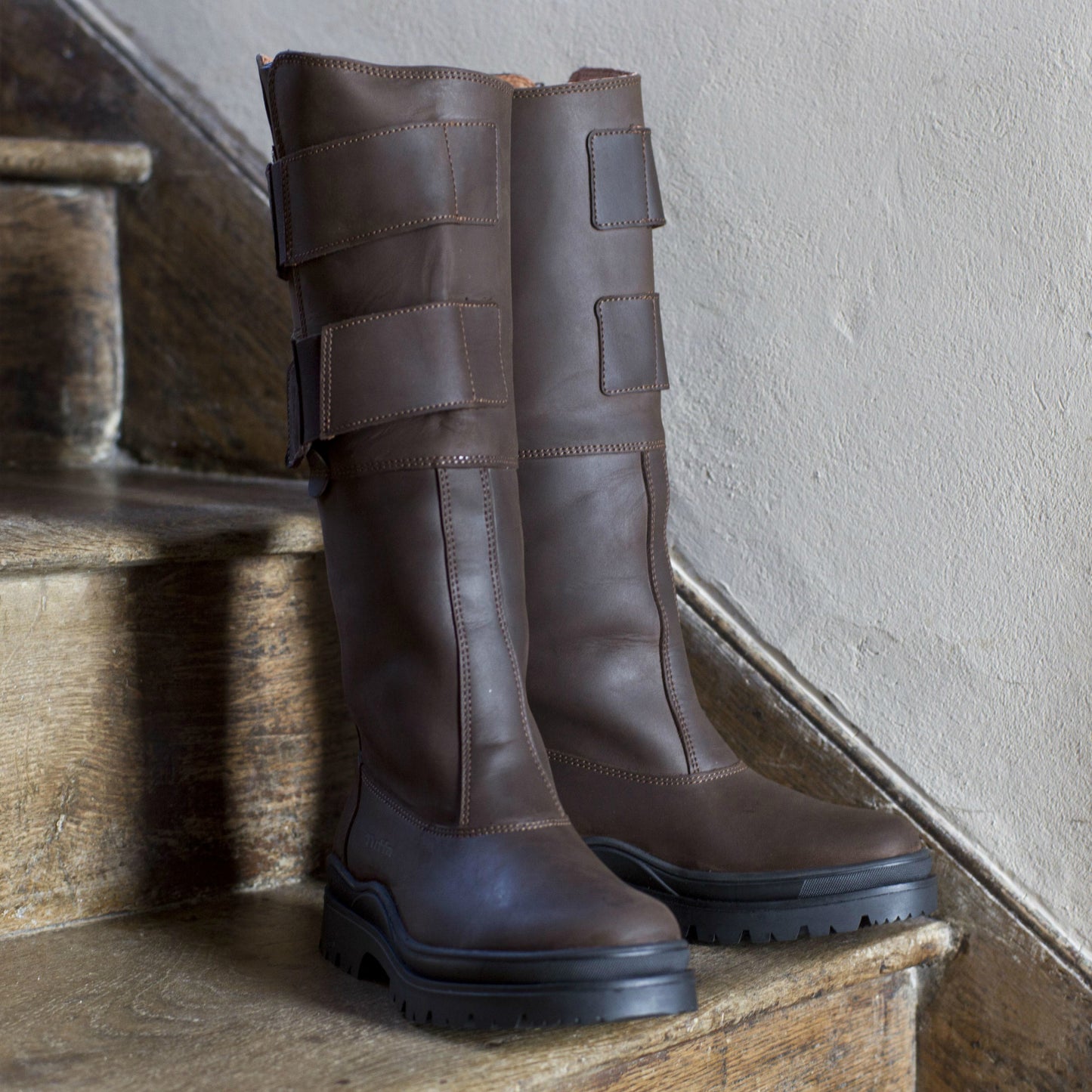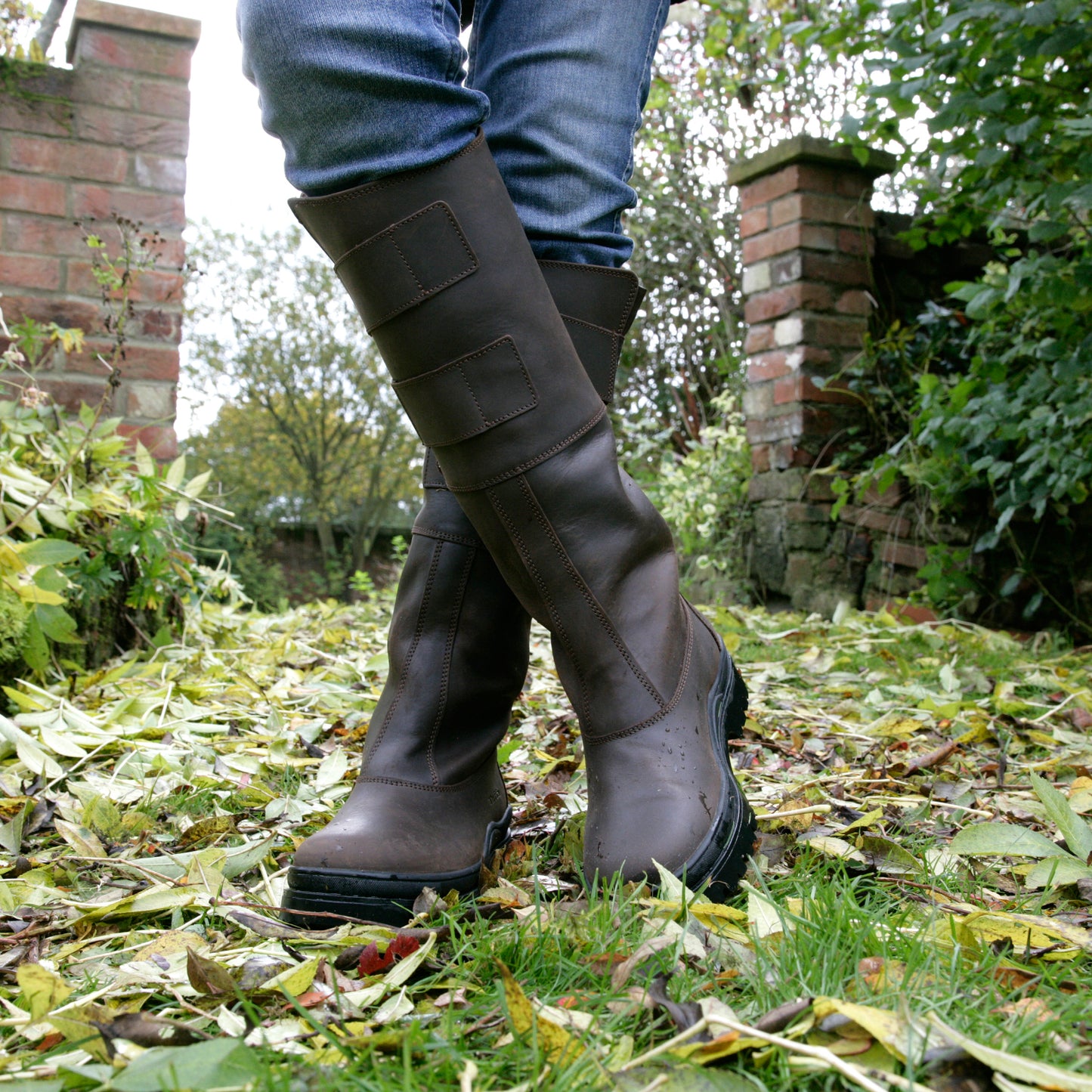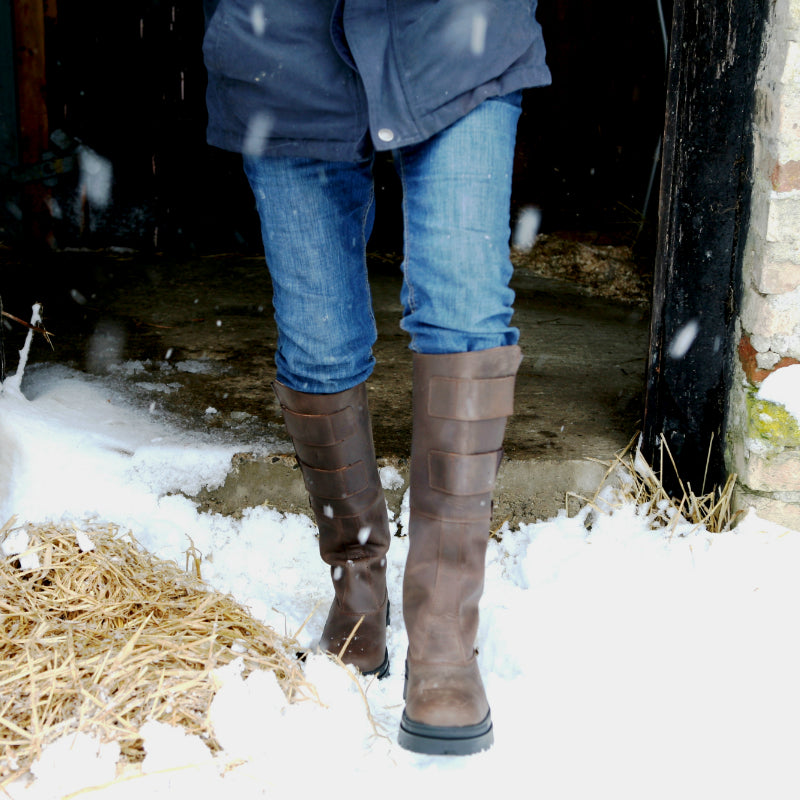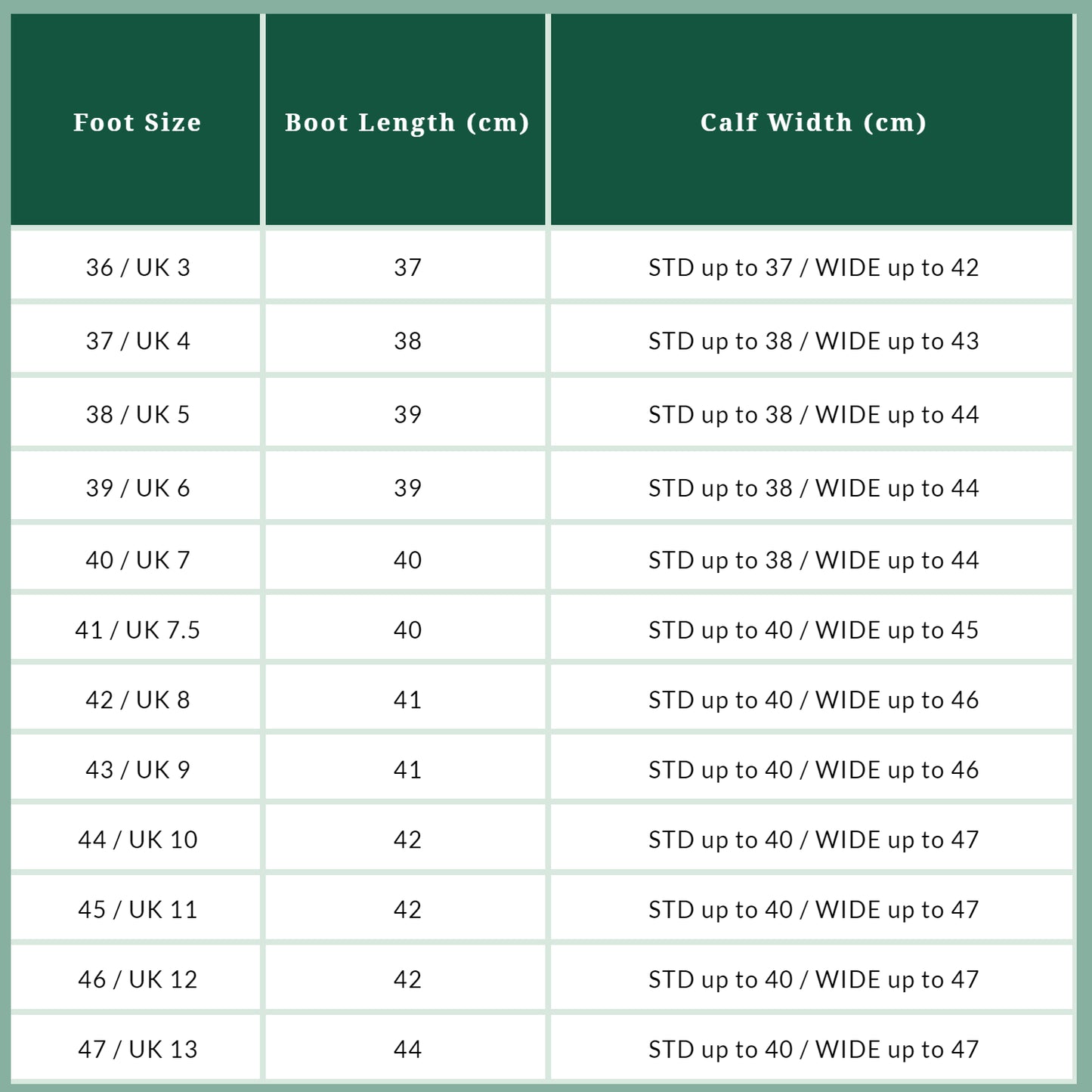 Super comfy but not waterproof
Suffolk country boots - had these just over a year and love the fact that they fit comfortably - thank you wide fit. They are used for dog walking through fields, and hanging around at kids football and rugby in a really cold, wet and icy part of the country but I've since discovered that they aren't waterproof. So a lovely comfy, warm boot but doesn't do what I needed. An expensive mistake. I have applied dubbin three times last winter and once at the start of this winter but still got water in sadly. Back to the drawing board.
Hi Nicola,
As they aren't sold as waterproof, we recommend the dubbin is applied after every use, or after a few uses. The Dubbin is also supplied with the boots. As applying dubbin is good for your boots you should apply it regularly especially if you are wearing your boots in harsh, hot, wet, or cold conditions. We also recommend using Carbon Pro Waterproofing spray this can help keep them more water resistant.
Stella
Lovely boots….
…. They aren't the same as an old pair I had many years ago, sadly. Also, sadly, they didn't fit me BUT the did fit my mum who absolutely adores them! So all is not lost! The free tin of dubbin was very nice so they are all sorted for all the rain we seem to be having at the moment!
Fabulous quality - a replacement pair that I wouldn't be without. Great service from Tuffa too!
Nice and comfy, and look good.
About 17 years ago I brought the Suffolk boot which after years of wear incl. walking in the Cairngorm snowy mountains and standing on the trade stand at Pt2Pts are still going strong with a little tlc. Tuffa an obvious choice when I needed a warm boot for standing on the markets thus coming winter and this morning confirmed I had made right choice again. Very comfy good toe room look very smart.